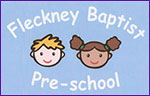 What parents and carers say about us
Thank you so much for the love and attention you have given to Michael over the past couple of years. His and my confidence has grown so much knowing that he has been safe and happy with you. You all do a very hard job and you do it brilliantly.
Thank you so much for giving Harry a very lovely experience at pre-school. Although he has been with you for a short time he has loved it and you have made a real difference to him in preparing for school.
Tommy has really enjoyed the last 18 months, and has developed in so many ways. 
When reading his learning journey it was clear of how much love, effort and dedication you put into children and as a parent I can't tell you how reassuring that is. Thank you all for your care and love- I hope you know how special you are – you truly do work in and create a special learning environment for kiddies.
There's such a lot of love at pre-school and that is the number one reason that Tobias loves coming.
Thank you, I couldn't be happier with the pre-school. It's so nice to know that Emily is well cared for, has fun and is safe.
Thank you so much for looking after Sophie this past year, it has been an absolute pleasure sending her to you all and knowing she was so well looked after and happy. She and I will miss you all so very much and I am grateful that her first "educational" setting has been so positive.
From a child
Thank you for….
Helping me count, paint pictures,  playing with the playdough with me and for making cakes with me. Thank you for looking after me when I bumped my head, for helping me make new friends and chasing me around the room so mummy can escape!! Thank you for lots of cuddles and making me feel special.